Chigwell Construction is delighted to announce that we have been appointed by the charitable housing association, Look Ahead as their Day Responsive Repairs and Void Refurbishment contractor for an initial 5 years with immediate affect.
Look Ahead supports thousands of people across London and the South-East with a diverse range of needs, helping them to make individual choices, achieve goals and take control of their own lives by providing tailor-made support, care and accommodation services.
The contract is for responsive repairs and void refurbishment of Look Ahead's properties in Kent and parts of Central London, East London, South London and South East London.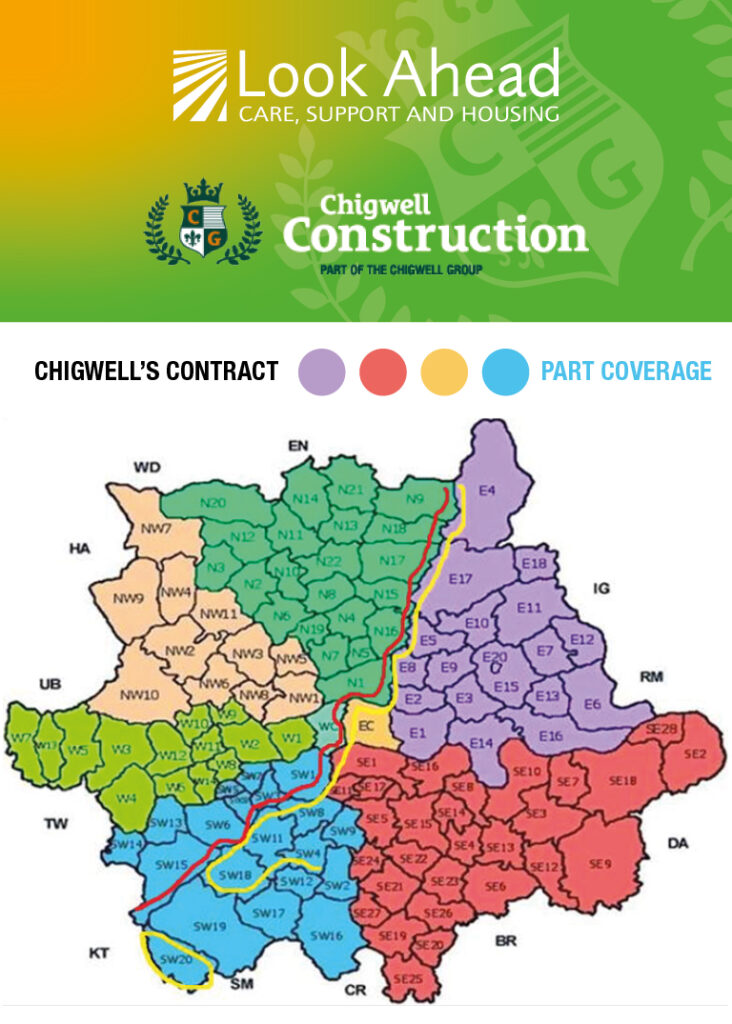 The contract will run for an initial period of five years, with the option for renewal for an extension of up to one year plus a further one-year period.
Chigwell Construction's Chairman Dean Floyd says. " We are delighted that Look Ahead has chosen Chigwell for this important contract and recognised our expertise in this challenging sector. Chigwell puts a lot of importance in investing in relationships for the long-term, and we stand ready not only to fully play our part in this partnership with Look Ahead, but to invest in the relationship throughout its life and develop a strong reliable partnership".