Chigwell Group is delighted to announce that we have received delivery of the first of several all electric vans currently on order.
The Renault Kangoo ZE's are the first phase of zero emission vehicles joining the fleet and is the start of Chigwell Groups aim of having an all electric fleet by 2030, a commitment which is included in the Kangoo's stunning environmentally friendly themed design.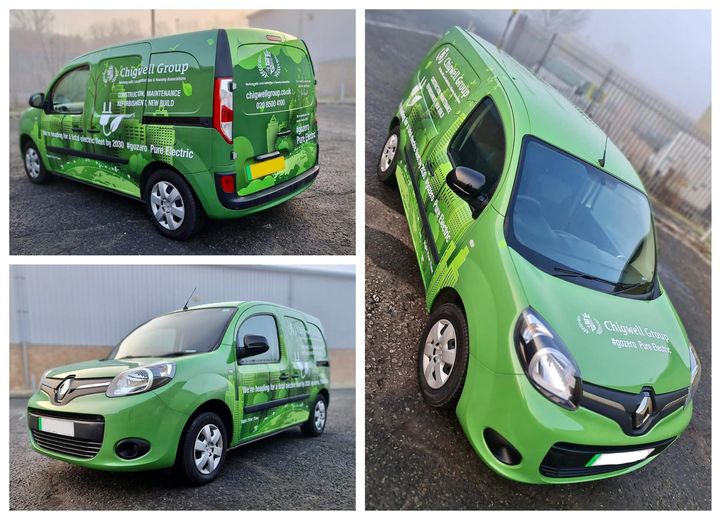 According to Whatcar, this latest Renault Kangoo ZE has a range of around 120 miles in real-world conditions before needing to plug in – 70 miles further than the previous electric Kangoo which now makes it a much more practical proposition for companies like Chigwell Group which operate a lot of the time in and around London.
Dean Floyd, Chairman of Chigwell Group says, "As well as being extremely easy to use and versatile, the advancements in electric vehicle technology, and the increased distances that can now be achieved will really help our business significantly reduce our carbon footprint and fulfil our pledge of making Chigwell Group as environmentally friendly as possible".