Chigwell London Ltd purchase 45% stake in CLC Utility Service Ltd
Dean Floyd Managing Director and founder of the Chigwell Group of companies is pleased to announce another significant investment deal bolstering the groups diverse range of construction and civil engineering activities. The deal to partner CLC and acquire a 45% shareholding has been achieved and a Plc Holding company has been set to become a Parent Company of CLC and the Chigwell companies will form part of this in due course.
Incumbent MD Tony Jupp and founder will retain a 45% stake in CLC and the remaining 10% stake will be allocated to Alan England Managing Director South.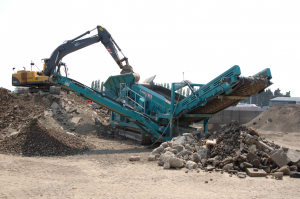 Mr Floyd said, " There are great times ahead for the Group which will consist of eleven companies and with this latest investment pushes the group to £41m turnover, with a view to taking this to £60m within two years without any further acquisitions and investments which the group are currently looking at.
CLC is another great organisation where the culture of Chigwell Construction was identical such as, all staff are directly employed, customer care means everything, KPI data is constantly followed and the directors and management are all long term with minimal staff turnaround over the past ten years."
Mr Jupp commented, "This deal represents far more than consolidating two market leading organisations, we have long admired each other's capability for high end delivery and attention to detail. We will continue to cultivate a best in class culture, and drive change by installing confidence and trust in our valued client portfolios".